Blog - rollerskis
Posted by Clayton Keim on Aug 25th 2016
Pursuit Fork Flex rollerskis made of spring steel is a first where flex comes from the forks without pivot points. Back in 1981 Ski-Way had produced three-wheeled roller skis with suspension forks in front. Then in the early 2000's Dynasport Dynaskates of Norway invented by Rune Doennestad used pivoting forks with springs. This design was inspiration in achieving fork flex but removing the moving parts which over time can rattle and wear out. Interesting history at:http://www.skiroll.it/attrezzi/dynaskate/dynaskate.htm. Animation of Dynaskates: http://www.skiroll.it/attrezzi/dynaskate/dynamove.swf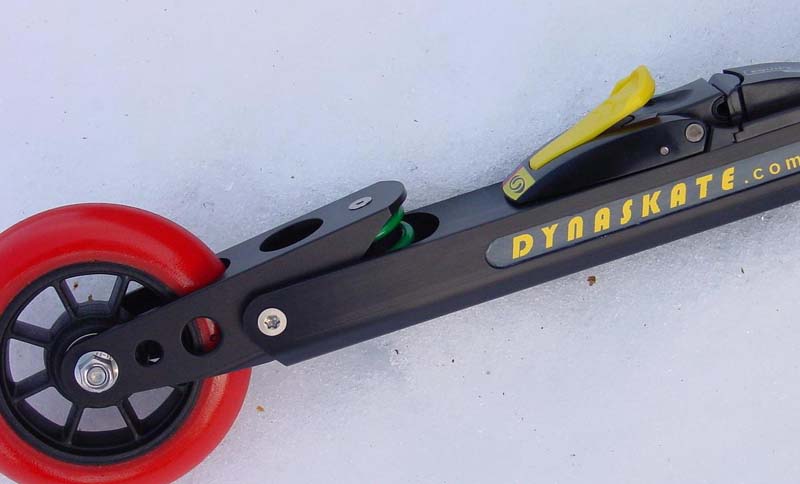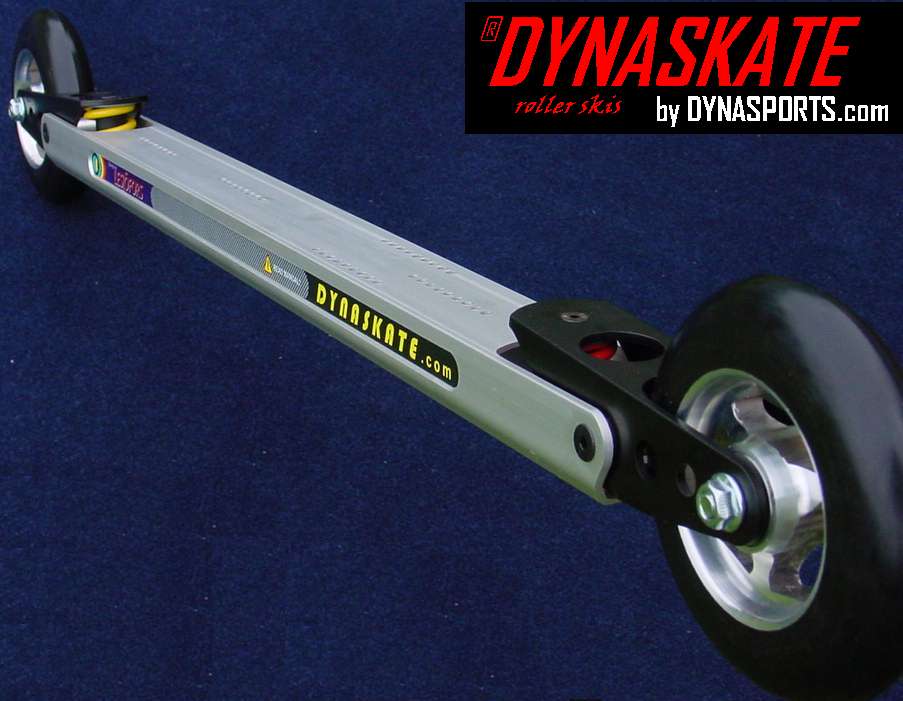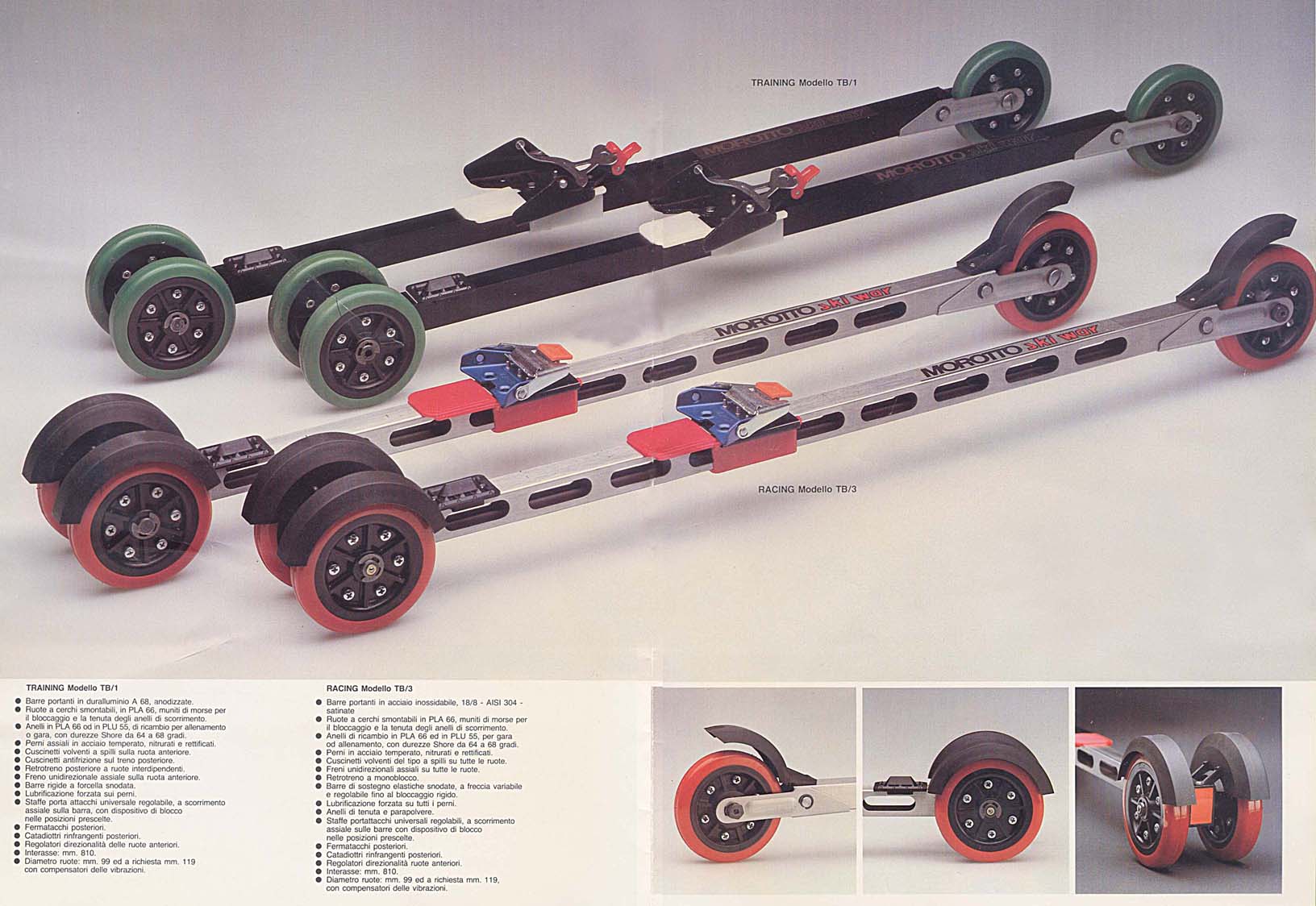 Ski Way with front suspension forks in 1981.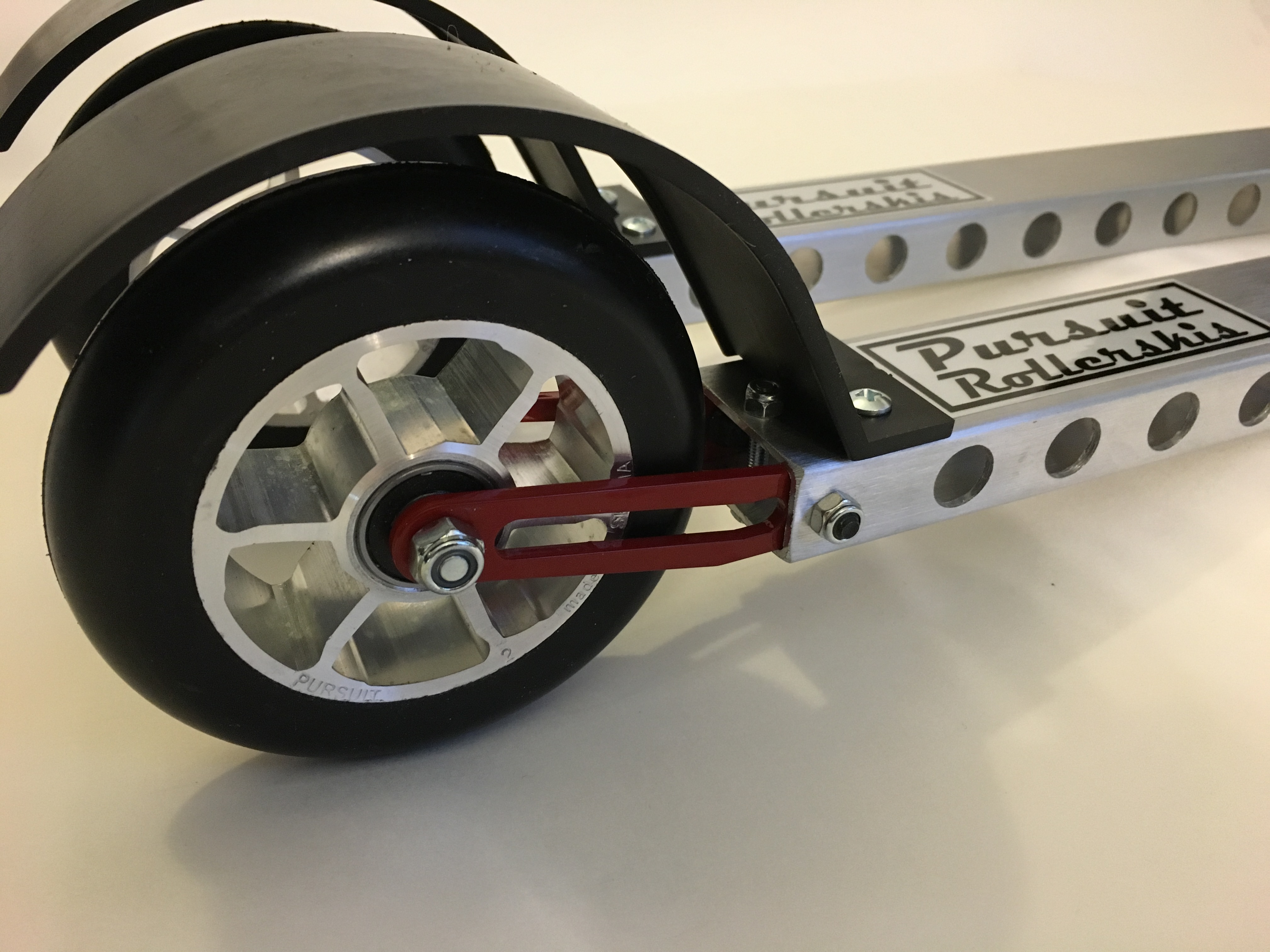 Pursuit Fork Flex forks made of spring steel. No pivot points!
We make our frames in America. We get our aluminum frame tubing custom extruded in the USA and machine it here. Our Pursuit Rollerskis Fork Flex spring steel forks are also made here in America. Only part of Pursuit Rollerskis not made in America are the wheels which we import from a supplier we've been [...]
Want to see how the Pursuit Fork Flex™ flexes? Check out the video below on Youtube of a 170 lb (77 kg) skier standing on one foot flexing the frame.
Fork Flex™ is reinventing rollerski flex as we know it. Over the last year we have been experimenting and testing this concept to get it right, and are excited to have it completed finally! Fork Flex™ is a proprietary design by Clayton Keim of RollerskiShop.com & Pursuit Rollerskis utilizing spring steelMajority of flex comes from the forks [...]
Rollerski wheels with many miles can become unevenly worn and not as smooth due to smaller diameter. Many variables affect how long the rollerski wheels will last ranging from skier weight, technique, aggressiveness, amount of plowing to slow down, pavement conditions, temperature, etc. We suggest replacing them once they are worn down to about 90 mm. Generally [...]
Minneapolis is known for being one of the best if not the top bike cities in the nation, as well as one of the most fit cities. It's amazing the network of paved trails we have around here to rollerski on for hours with few road crossings. Decided to go out for some filming with [...]