Blog
Posted by Clayton Keim on Aug 25th 2016
Pursuit Fork Flex rollerskis made of spring steel is a first where flex comes from the forks without pivot points. Back in 1981 Ski-Way had produced three-wheeled roller skis with suspension forks in front. Then in the early 2000's Dynasport Dynaskates of Norway invented by Rune Doennestad used pivoting forks with springs. This design was inspiration in achieving fork flex but removing the moving parts which over time can rattle and wear out. Interesting history at:http://www.skiroll.it/attrezzi/dynaskate/dynaskate.htm. Animation of Dynaskates: http://www.skiroll.it/attrezzi/dynaskate/dynamove.swf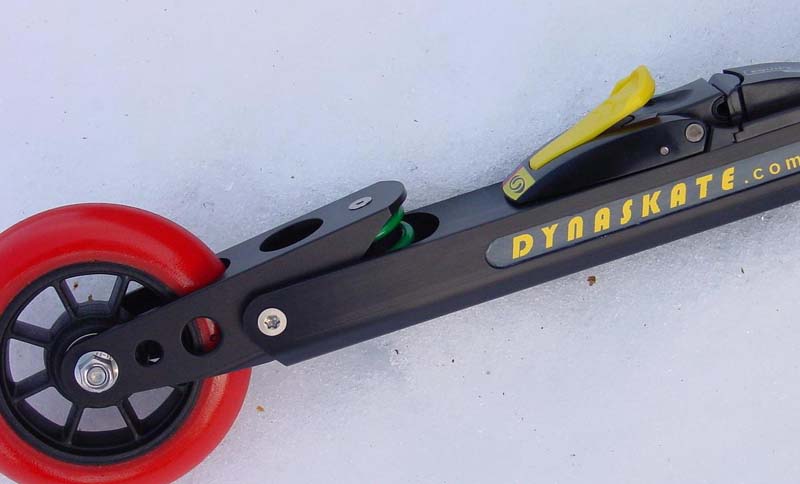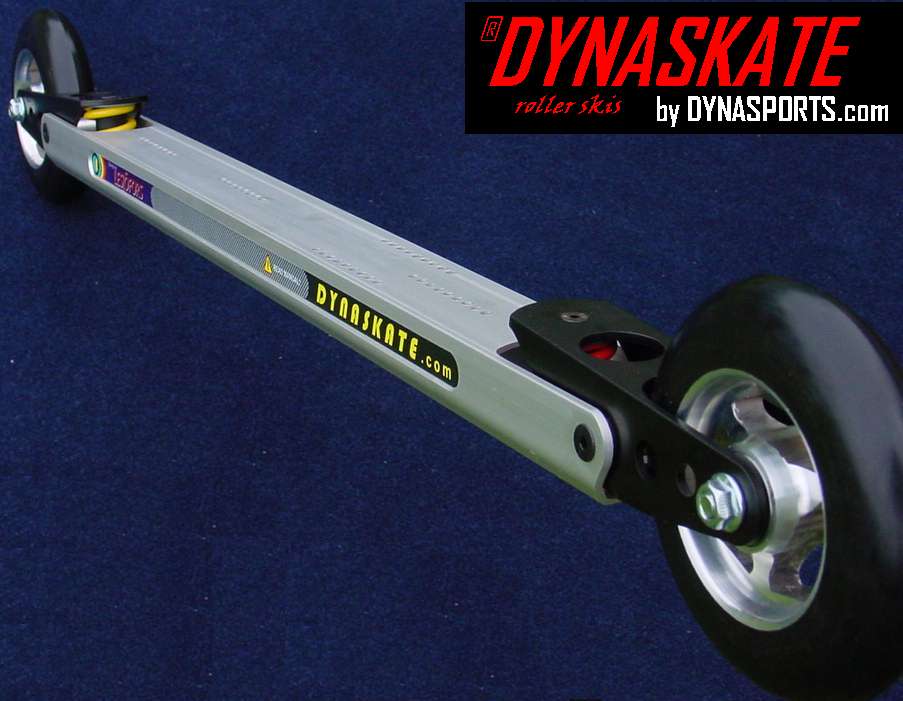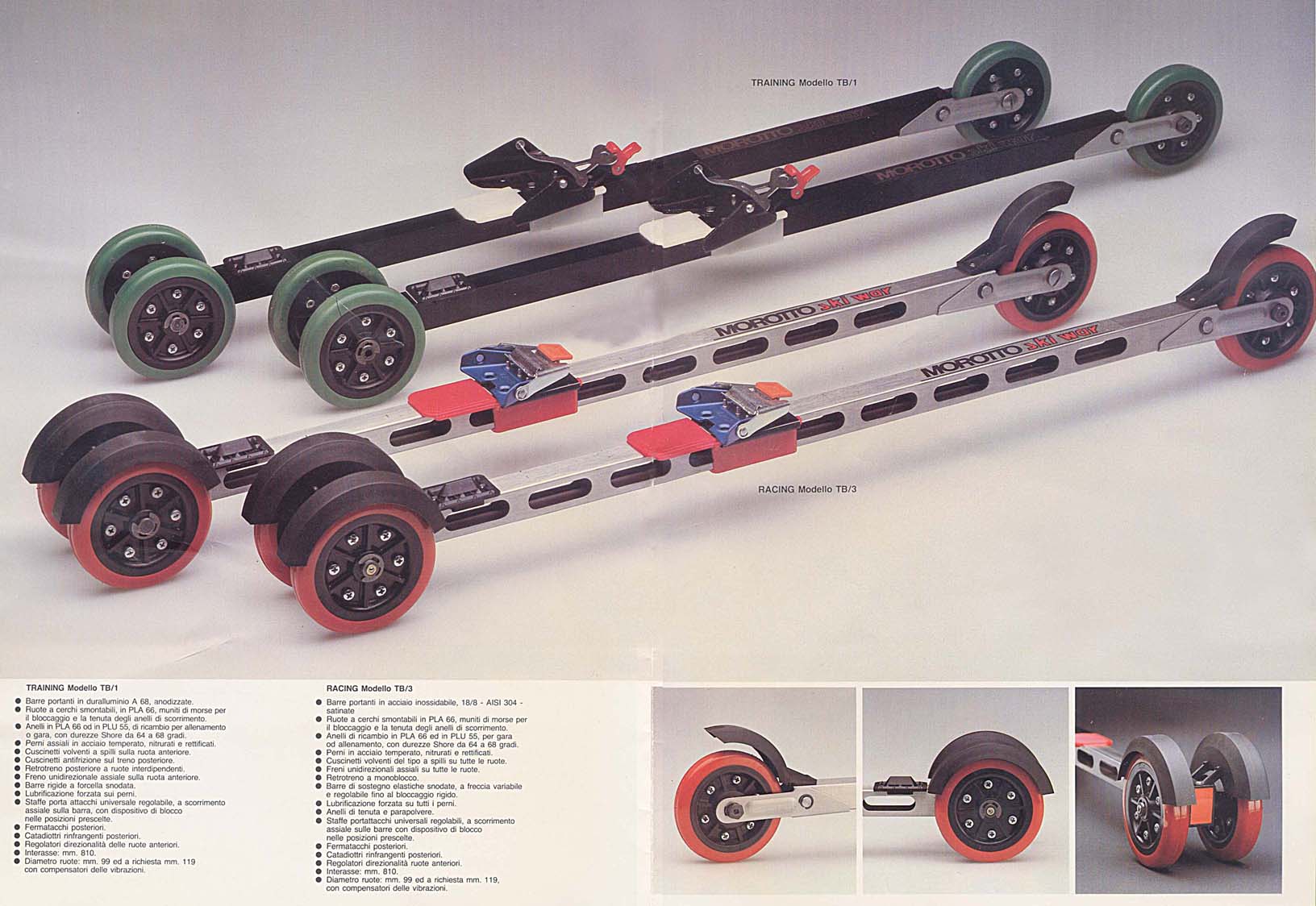 Ski Way with front suspension forks in 1981.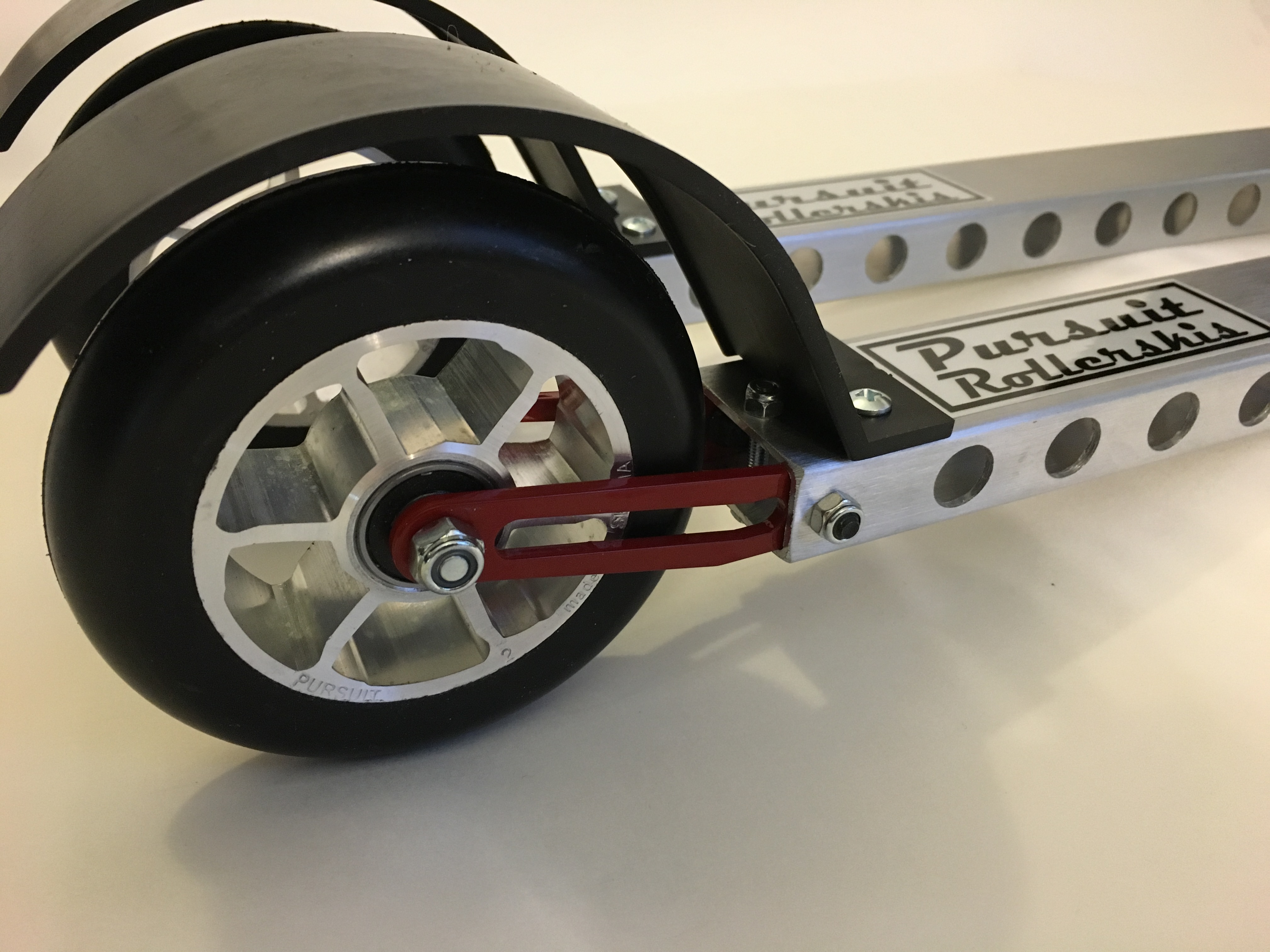 Pursuit Fork Flex forks made of spring steel. No pivot points!
We make our frames in America. We get our aluminum frame tubing custom extruded in the USA and machine it here. Our Pursuit Rollerskis Fork Flex spring steel forks are also made here in America. Only part of Pursuit Rollerskis not made in America are the wheels which we import from a supplier we've been [...]
For wet pavement check out our fenders. Made of flexible rubber that won't break off, you'll stay much dryer on wet pavement. You can get these fenders on any of our Pursuit models for $18 per set of 4. They come standard on our top of the line Pursuit Fork Flex model. Already have rollerskis, well they [...]
Want to see how the Pursuit Fork Flex™ flexes? Check out the video below on Youtube of a 170 lb (77 kg) skier standing on one foot flexing the frame.
Fork Flex™ is reinventing rollerski flex as we know it. Over the last year we have been experimenting and testing this concept to get it right, and are excited to have it completed finally! Fork Flex™ is a proprietary design by Clayton Keim of RollerskiShop.com & Pursuit Rollerskis utilizing spring steelMajority of flex comes from the forks [...]
Earlier this year our rollerskis made it into a Kia commercial which aired in Canada. Check it out:Click here for Kia Rollerski Commercial
We are now on Instagram and Twitter. Follow us at https://instagram.com/rollerskishopdotcom/ and https://twitter.com/RollerskiShopOf course we have been on Facebook for a long time as well: https://www.facebook.com/RollerskiShopcom-14431575...
This summer we have been testing our new roller ski concept we created called Fork Flex ™. Compression in the ends is better than compression in the middle which is how composite frames flex. MSRP for our new model will be around $250 USD. More details to follow soon.
11 years ago when we started www.Rollerskishop.com rollerskiing was still a small sport. Look at all these citizen racers now at this years Alliansloppet! Start coverage:Full coverage:
Elpex Evolution X was ranked #1 classic rollerski by Längd.se (Click here for results). Testers ranked them on a five-point scale in the following categories: ride quality, like cross-country skiing, stability, comfort and maneuverability. The Elpex Evolution X had the highest combined points with emphasis on ride quality and comfort. Get your pair today for $350 [...]